So what are the basic skills you need before you consider a career as a SAP Technical Consultant? The people who wish to pursue a career in SAP may surely take an advantage of SAP certification program. Before that, one should ask from within that am I really wanting to do this, or just like that because it has good career option providing white color job and handsome salary / foreign trips.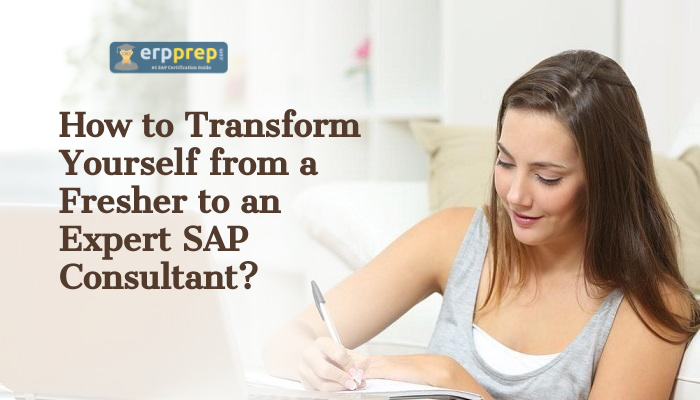 Globalization, cultural diversity, and vast knowledge sharing platforms have brought ample opportunities in every walks of life, one can now make a career in any field provided where one wish to be. SAP offers various certifications
Types of SAP Consultant
Business/Sales Consultant - They try to win projects at customer end - without knowing much about SAP

SAP Functional Consultant - The are responsible for customizing SAP as per customer demand. They talk with developers to code custom ABAP programs as per client requirements.

SAP ABAP Developer Consultant - They are responsible for coding ABAP/Java Programs

SAP Basis Consultant - They help in installing, maintenance and performance tuning of SAP servers and databases

SAP HANA Consultant - This profile is highly in demand as SAP HANA aim to be #1 in big data and analytics at high performance.

Above are the major consulting roles found in almost all SAP projects. Depending on the nature and size of the project there may be other consulting roles as well such as SAP security consultant, SAP Techno-functional consultants, etc.
Also, you need to know all about the different systems ECC, BI, PI, SRM, CRM, EP, Content Repositories, Middleware, Java Engines, Web Dispatchers, SAP Routers, you name it… their history, the way they interact with each other and their integration procedures. Of course, you will also need a bit of networking, routing, and security.
This takes you into authorizations which are a gray area – big corporations employ people especially for it but in small companies, it is usually a basis task sometimes with mixed results but this is material for another blog.
Preventive maintenance is also a big part of the job, planning, and implementations of Support Package Stacks, Enhancement Packages, System and Database upgrades, migrations, conversions, etc
Good candidates are usually those that come with an IT background along with previous experience as an IT/DB Admin and a bit of 'geek' flowing through their veins! Anyone involved in basis will also need to be able to adapt to the keep up with the fast pace at which technology evolves.
Another thing that evolves quickly is the way that companies engage with technical consultants. Not so long ago most SAP customers would have a full in-house team to implement, maintain and develop their systems.
These days the trend is to have a strong technical lead/architect in-house to maintain ownership of the landscape and outsource some of the tasks to big support companies to streamline resources. Same with implementations, they get a dream team to deploy the solutions and then outsource the maintenance.
Key to Success
But you have to work for it! Some are lucky enough to work their way to a "fresher" basis position, they get the right training and sit beside an experienced colleague who will help them get up to speed.
After reading so many threads it seems like not everybody faces the same learning curve however, some consulting companies (I like to believe it's only a minority) seem to throw people without proper training/experience directly into customer sites and leave them to fend for themselves, which I think is unfair, both to the consultant and the customer.
In any case, the best tool you have is your ability to read, research and take advantage of the resources around you, believe me; no one will do it for you! And this is the key to success.
Continuous Education
As mentioned more than once in this post, staying updated with latest SAP developments is essential to achieving success in the corporate world. You can subscribe to popular SAP newsletters, magazines and attend SAP training programs both online and classroom so that your knowledge never gets outdated. Also make sure that you feed your brain with quality and not quantity because if hard work is a pillar of success, quality is no less than its base.
These are some of the important tips towards maintaining a successful career in SAP. To experience SAP training course, you can avail erpprep.com SAP FI and SAP CO and SAP FICO online practice exam and gain a valuable learning at your own convenience. To know more on this, visit ERPPREP.Com all sample and practice questions on various professional certifications.
Live your dreams and keep trying some day you ought to make it true.