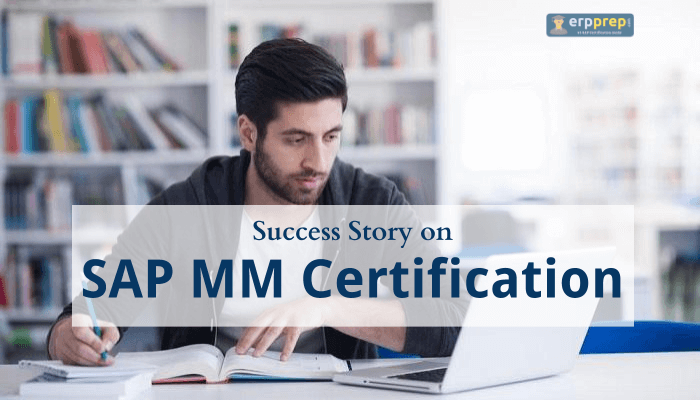 Rohan J (full name is not provided) is from Mumbai, India. We hearty welcome his experience on SAP MM certification (C_TSCM52_67). He has shared his experience here.
Please share your SAP MM certification experience with other if you have cleared SAP MM exam. Your little effort will truly help other candidates to understand the SAP MM certification exam pattern.
About the certification center
Name of Center: Delphi, Mumbai, India
Exam Center Environment:
(In his words) It was cool place & one can easily focus on the exam. The staff was also supportive.
About Certification
Name of Certification: C_TSCM52_67 - SAP Certified Application Associate - Procurement with SAP ERP 6.0 EhP7
The format of Certification Exam:
(In his words) "There were 80 questions in the exam with multiple & single choice answers. Every correct answer counted as 1 & wrong answer counted as 0. Though no partial marking was there so if any answer was partial correct then it was apparently counted 0."
His Experience During the Exam:
(In his words) "I was full of confidence when I appeared for an exam. I solely start my questions paper & read the questions carefully. One should read all the options carefully & then click on the correct answer. In some answers, i use eliminating technique too. All questions were scenario based & no true, false questions either."
How Did He Prepare:
(In his words) "I put my heart & soul to complete that exam. I prepared by all books that given by SAP & understand the concept. I read all books by 4-5 times & gave the premium test on "Erpprep.com." That site helped me a lot in achieving my target & also I could rate myself before appearing in real exam & can see where I am standing at the moment. I purchase its premium membership & trust me guys it was full of worth. I strongly recommend "Erpprep.com" for one who wants to score high."
His Result: Pass with 93%