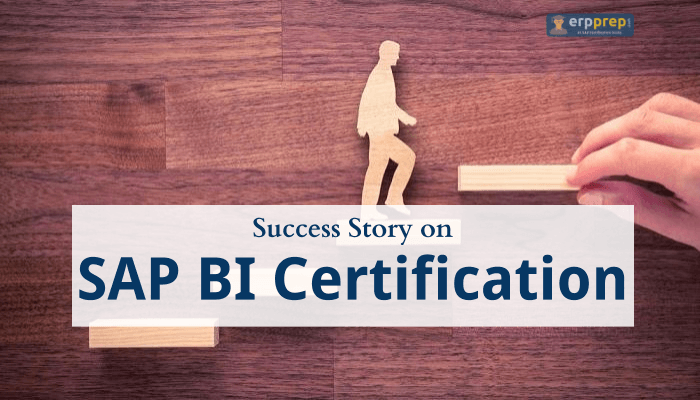 Arpit KL (full name is not provided) is from Bangalore, India. We really thanks to him for sharing his true experience on SAP BI certification (C_TBW45_70). He has shared his experience here.
Please share your SAP BI certification experience with other if you have cleared SAP BI exam. Your little effort will truly help other candidates to understand the SAP BI certification exam pattern.
About the certification center
Name of Center: Dexler Information Systems, Bangalore, India
Exam Center Environment:
(In his words) "Room was medium size and completely buzzing with AC's. In total, there were around 40 candidates appearing for various module certifications. There were one instructor in each room who explained all the required points before the start of the examination."
About Certification
Name of Certification: C_TBW45_70 - SAP Certified Application Associate- Business Intelligence with SAP NetWeaver 7.0
Format of Certification Exam:
(In his words) "There were 80 questions in all. It took me around 90 minutes to answer them all. All questions were either in More than one response or single correct option type questions. Minimum requirement to pass the question was 64% and the score was calculated by aggregating the different sub sections scores according to their weight-age."
His Experience During the Exam:
(In his words) "I was experiencing a lot of stress before the exam because as you know there is so much investment made by the candidates in the exam and you ideally should not fail it."
How Did He Prepared:
(In his words) "I had work experience of around 3 years already in the module which was quite helpful for me in the exam. Also I had prepared for two months with the standard TBW books - TBW10,20,41,45,42_1 & 42_2. I majorly worked on my weaker sections like Reporting & Integrated Planning (for around 8 hours daily for 3 weeks). Before my certification exam, I have practice with SAP BI online exam on this website. That has given me booster to crack my BI certification. Online practice exam gave similar feeling of actual certification exam and I was introduced with scenario based questions. Be focused on your target; that's all."
His Result: Pass ( 86%)