Many fresh graduates ask the questions how SAP Certification adds any value to professional profile and makes CV more attractive from an employer's point of view.Therefore it is essential to know the ways of getting SAP certification.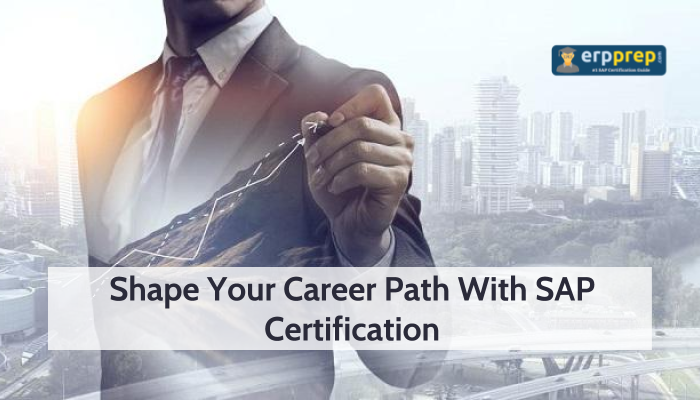 Let us start with LinkedIn because it is the most popular job search network in the world. One might include information about certification "SAP-(SD, MM, FI, etc) Certified Associate" or "SAP-(SD, MM, FI, etc) Certified Professional" as a headline on his or her LinkedIn profile. It is reasonable to assume that this headline definitely implies some value.
For instance, employers do not know you, but when they see this, they know that the consultant has invested some time and effort into getting knowledgeable about SAP and showing the world that he or she wants people to know it. Therefore, we conclude that it gives the consultant some additional credibility, but of course, the certification alone will not get you a job or a contract, because there is a plenty of other things in your CV that attracts employers' attention.
In a highly competitive SAP jobs market as India, finding the first job for a fresh graduate represents a compelling challenge. The necessity to compete with experienced SAP consultants for the few available job openings may sometimes be frustrating. While SAP certification is not always a critical factor, it could in some cases give a small competitive advantage. For this reason, many freshers consider getting SAP certified on the associate level. But then, the question they are facing is how to get SAP certification?
Getting SAP Certification
Normally, getting admitted for SAP certification is not a big deal. You just register for SAP certification exam online, pay around 500 USD, and is welcome to write the certification. The situation in India is, however, remarkably different.
Back to our question - How to get SAP certification? Suppose, that we have fresh graduates (MBA, CA, ICWA) that want to become certified functional consultants in one of SAP modules (e.g., SAP BI, SAP FI, SAP MM, SAP SD). What are their options to get SAP certification? Well, the first opportunity is if they are students of a college or a university that is registered as a member of SAP India University Alliance. In this case, they have an option for getting certified on the campus. If the first option does not work for them (e.g., their university is not in SAP University Alliance), then, it is necessary to consider the second option.
The second option means that graduates should try to join one of the training centers authorized by SAP Education. It is important to make sure that a training center is trustworthy because there are many institutes that try to deceive their students. Read more about fake SAP training here. How to get SAP certification at an authorized training center? Usually, they offer a training course and after completion of this course offer students to pass SAP certification. If option number two does not work for us, it is time to consider the third possibility. According to the third option, fresh graduates should try to join an entry level SAP project support role (ideally, for SAP implementation but it is difficult) and spend some time working for a company. Gain 0.6 – 1.5 years of SAP support experience and appear for SAP certification at the cost of your company.
How to get SAP certification if none of these options did work out? Then, you should consider possibility number five. You can try to join entry level support basic project roles in SAP channel partners that is outsourcing SAP consultants.