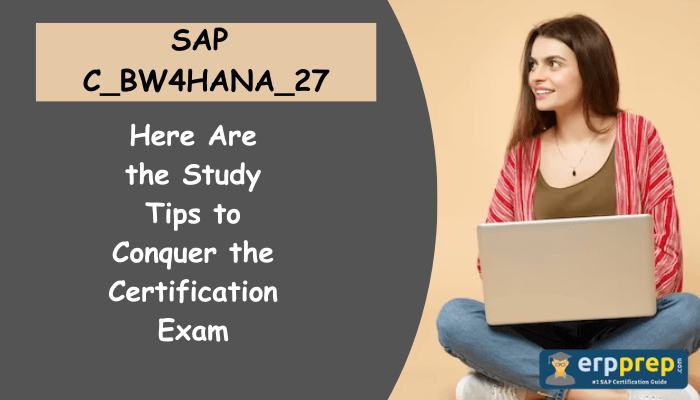 Prepare for the SAP C_BW4HANA_27 certification with confidence using these expert tips. Explore the significance of SAP BW4HANA in the IT industry, career opportunities, and effective study strategies for exam success.
What Is the C_BW4HANA_27 Certification All About?
C_BW4HANA_27 or the SAP Certified Application Associate - Reporting, Modeling, and Data Acquisition with SAP BW/4HANA 2.x certification exam confirms that the individual possesses essential and foundational knowledge vital for tasks related to modeling, data acquisition, and query design using SAP BW/4HANA. The C_BW4HANA_27 certification provides evidence that the candidate has a comprehensive grasp of these concepts and possesses advanced technical abilities, enabling them to contribute effectively as a team member in a supervised capacity within a project.