This is a tough question, and it is tough to explain how to select SAP module or the best SAP module to learn. Of all the professional certifications, SAP certification is recognized as most valued and has proved its worth to thousands of SAP consultants who are working over the globe.
There are technical and functional modules in SAP, and a few are a combination of both. Take some time and see which one you like and think you would like to learn then see what module is in demand then take a decision.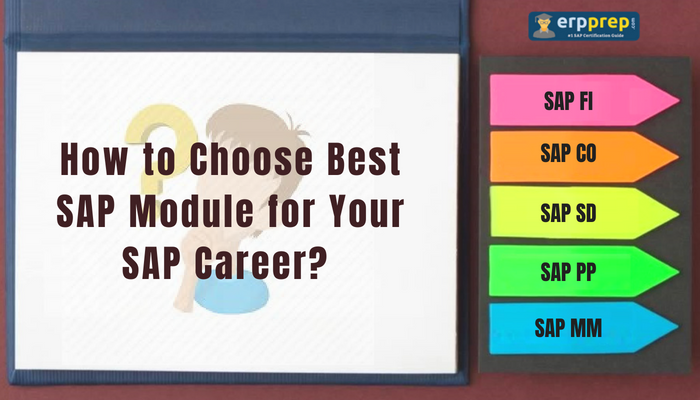 Important factors that should consider before choosing the SAP module:
Before applying for the SAP course, take a moment and go through the elements that can assist you to choose the right SAP program for you. Have a look.
1. Available SAP modules