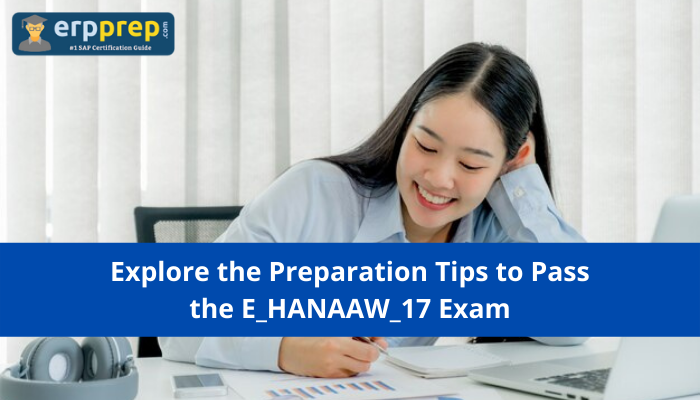 E_HANAAW_17 study guide and practice tests are here to ensure success in the exam and help you become an SAP Certified Development Specialist - ABAP for SAP HANA 2.0.
Overview of the E_HANAAW_17 Certification:
E_HANAAW_17 or the SAP Certified Development Specialist-ABAP for SAP HANA certification exam proves that the candidate possesses the knowledge of programming ABAP for SAP HANA essential to work on the profile of an SAP ABAP development consultant. The E_HANAAW_17 certification boosts up the basic knowledge gained in related ABAP-for-HANA training and documentation. The E_HANAAW_17 certification also helps you to earn practical experience and helps you to work as an SAP HANA team member. A candidate can apply his knowledge practically in projects after passing the E_HANAAW_17 exam.