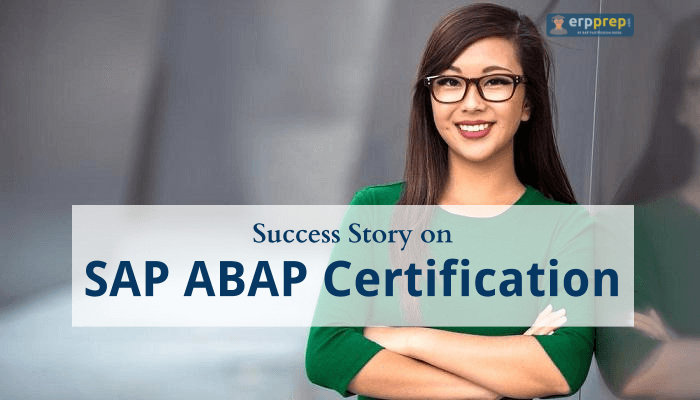 Rama is from Hyderabad, India. We really appreciate his feedback on SAP ABAP certification (C_TAW12_740). He has shared his experience here.
You can also share your certification experience with other if you have cleared your SAP certification exam. Your little effort will really guide other participants to understand the SAP certification exam pattern.
About the certification center
Name of Center: Vinsys IT Services.
Exam Center Environment:
(In his words) "The room was large enough to accommodate 30 people. Around 25 members took the exam. Two instructors were present in the hall."
About Certification
Name of Certification: C_TAW12_740 - SAP Certified Development Associate - ABAP with SAP NetWeaver 7.40
The format of Certification Exam:
(In his words) "The exam has 80 questions, and the cut score was 60 marks. I took 2 hours to complete the exam. The score was calculated section wise and average percent of overall sections was considered to arrive at the final percentage."
His Experience During the Exam:
(In his words) "Exam has gone easy as questions pattern was covered by erpprep.com. I understood each question and took my sweet time. You can answer successfully if you can identify what exactly asked the question. I have completed my exam in 2 hours of time."
How Did He Prepare:
(In his words) "I have gone through SAP ABAP certification manuals TAW12 (NW 7.4) and TAW10 (NW 7.4). Also, I have performed practice on SAP system to get more clarity. I have prepared for around one month completely, and erpprep.com was very much helpful in achieving a very good percentage. I have scored 96% in the exam."
His Result: Cleared his SAP MM certification with 96%