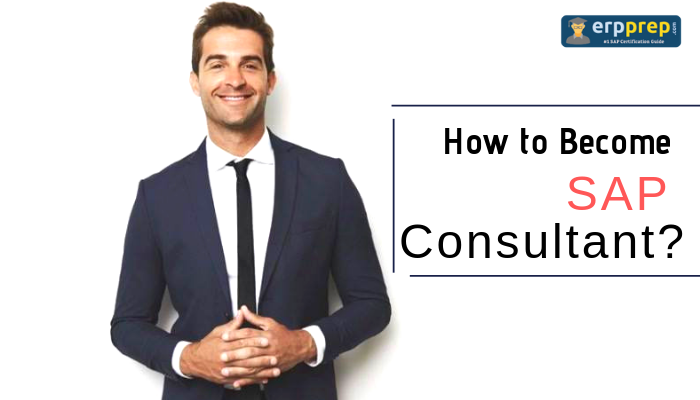 Becoming an SAP Consultant is your ticket to a great career. If you have the required technical and interpersonal skills, you are sure to go places.
SAP is a multinational software company based in Germany. It was founded in 1972 by five ex-employees of IBM. Since it's beginning SAP has come a long way in improving the way business is done globally. SAP surpassed many other organizations during the ensuing time and has kept on diversifying. SAP's Portfolio is vast with over 296,000 global clients and approximately 75, 600 employees.
Various SAP Modules:
SAP has a wide range of products; however, SAP has newly shifted its central focus to cloud-based solutions. It has many technical and functional Modules. The following are some of the most common SAP Modules:
SAP FI Module
This SAP module primarily discusses Finance and finance related topics. An SAP FI consultant is responsible for the implementation of Financial Accounting system in the company.
SAP CO
SAP CO module is quite closely related to SAP FI. Though both are separate, they go hand in hand. SAP Controlling takes into consideration issues like Activity Based Profitability Analysis, Costing, Product Cost Controlling, etc.
SAP HR Module
SAP Human Resource module contains various sub-modules like Administration, Time Management, Recruitment, Compensation Management, Payroll, Personnel Cost Planning, Personnel Development, Budget Management, Training & Event Management, etc.
SAP MM Module
SAP Material Management module handles issues related to the procurement of vendor management and raw material.
SAP QM Module
SAP QM module is one module of absolute importance. It manages everything related to product quality like Quality Planning, Inspections, Execution, Quality Control, and Quality Certificates.
SAP SD Module
SAP SD is one of the largest functional modules. Issues like Sales Order processing, Pricing, Picking, Shipping, Packaging, Billing, etc. all come under this.
SAP ABAP
SAP ABAP is a technical module by SAP. It helps in building mainframe business applications for other aspects of business like material procurements, finance, etc.
Various SAP Career Paths to Choose From:
SAP Business Consultants
They are the executives who understand the business better than the software. They are the aspects of the company that handles 90% of the customer interactions. These interactions include representing their organization, pitching ideas, winning projects, requirement gathering from customers, final project implementation, and giving support during the life cycle of the project/product.
SAP Functional Consultants
These are the SAP consultants who do the actual customization of the software as per the different requirements of the organization. SAP PP, SAP FICO, SAP QM, SAP MM, etc. all are critical SAP functional modules.
SAP Technical Consultant
Another description for SAP Technical Consultant would be a developer consultant. These Consultants do the needed ABAP, JAVA coding, and programming needed for the development of the essential system.
SAP Basis Consultants
The responsibility of SAP Basis consultants includes SAP software installation, upgrading, application of support packages, fixes, and patches. SAP Basis consultant is responsible for the installation of add-on software components, SAP profile parameter changes, system error analysis, workload analysis, and establishing standard Basis background jobs, plus system health checks as well as monitoring
Prerequisites of Becoming an SAP Consultant
College graduation is a minimum requirement. However, a post-graduate degree will improve your chance of getting the first job.

A degree in computer science or exposure to data/programming related jobs is essential for technical modules.

SAP Certification of the respective module is necessary and very important.
Functional modules need you to have domain knowledge. Like an MBA finance can simply opt for an SAP FICO Module or else MBA operations can simply opt for SAP MM or else SAP PP module. SAP SD is the most celebrated module amongst sales & marketing specialists. Though there are no fast and hard rules about who can opt for which module; it is suggested that previous work experience or subject knowledge of related domain will give you an extra edge.

Business knowledge and Industry knowledge is another qualification that helps you in readily landing your dream job. For example, experience in a certain sector like banking, telecom, FMCG, etc. can help you land a business consultant position.

Being a team player, excellent written and verbal communication skills, pleasant manners, and a winning attitude are all important personal attributes.
Scope For an SAP Consultant
SAP is a pioneer in ERP software. Innovation and Growth are synonyms to SAP. Being one of the most pro-active organizations SAP has been successful in identifying the needs of the consumer for more than five decades. Currently, 9 out of every 10 Fortune 500 companies are using SAP software. 90% of the top companies are customers of SAP.
IT is a volatile business enterprise. Technologies are changing every day. However, SAP is here to stay with only Oracle as a major competitor in the world of ERP software.
Becoming an SAP Consultant is your ticket to a great career. If you have the required interpersonal and technical skills, you are sure to go places. SAP regularly launches new products assuring a continuous demand for SAP Certified Consultants.
Remuneration
A full-time SAP Consultant position pays handsomely. The average wage of an SAP consultant is approximately $100,000 per year.
My take on SAP
SAP will provide you the job satisfaction you deserve, appreciation and recognition you desire, and the wages you demand. However, this field is cutting edge and super aggressive. Stay updated, keep your knowledge base building; above all do some awesome networking within and outside the industry if you wish to stay ahead of the crowd.
Why Choose ERPPrep For SAP Preparation?
We are a group of SAP consultants with experience in different areas of SAP Technology. With our long journey and extensive engagement in providing SAP solutions across multiple industries, we have gone through many ups and downs, and gained multiple skills and competencies in various domains of SAP Technology.
What Do You Get Here?
We provide a platform that enables our users to practice for SAP certification exams. ERPPrep platform facilitates our users to attend an online certification practice exam. It simulates actual SAP certification exam environment with randomized questions and multiple choice answers from premium question bank with defined time limit. Our questions bank has covered all possible questions can be asked from each topic covered in syllabus.
All our materials and practice exams are designed by experienced industry experts and certified SAP consultants with a large project experience.

All materials on this site are exceptional and unique, as are made by us. Because of this, we are 100% accountable for their quality.

We offer certification practice exams with 100% accuracy based on our satisfied candidates, their testimonials and feedback.

The cost of our practice exam is several times lower than the cost of formal SAP training courses, official books and certification exam.

We guarantee you a successful exam. Otherwise, we will refund your money.

All our materials to prepare for SAP certification, you can buy online in 5 minutes on our site and start practicing exams immediately.

Our support team is always ready to solve any issue within 6 hours of time, write a mail to support@erpprep.com