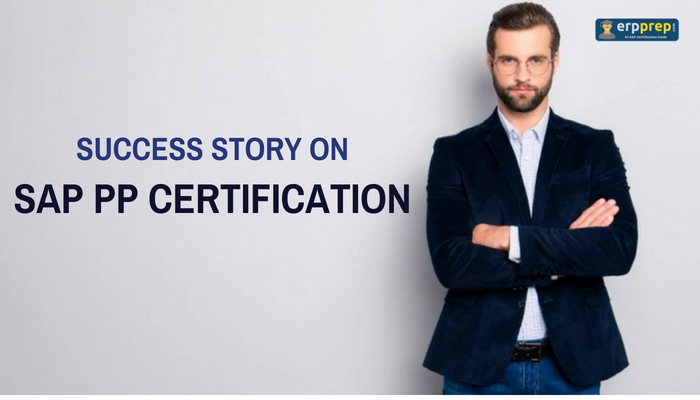 Karalis Anatolios is from Tirana, Albania (Greece). In this post, he will share his experience of Passing SAP PP certification exam.
Have you also passed SAP certification for PP or other modules? Then, please share with others your experience. It is easy for you, but it will be a great help for those who are just preparing for the SAP certification. He has shared his experience here.
About the Certification Center
Location: Tirana, Albania
Name of the center: Protik ICT Resource Center
About the exam center: The exam took place in a classroom for 30-40 people. There were five people only away one from another. There was one instructor who was there throughout the whole exam.
About the Certification
Code of the certification: C_TSCM42_67
Name of the certification: SAP Certified Application Associate – Production Planning & Manufacturing with SAP ERP 6.0 EHP7
The format of the certification: The exam was about 80 questions in 3 hours. As I had studied hard it took me about 2:20 hours to complete the certification. All questions in doubt were left for the second time, and I answered to them later. Overall, I passed the exam. The questions were multiple choice questions, and there were more than one possible answers to some question. The questions defined the number of the correct answers. If you could not choose all the correct answers, you would not get any score for the answer. The minimum score to pass the certification was 63%.
During the certification: I think that if you have studied hard and you have some hands-on experience with SAP, there should be no problem with clearing SAP PP certification. Just dedicate 1:40 hours to have a quick look at the questions and answer the ones you are sure about. All the other questions mark as to check later. Time should be sufficient if you follow this logic.
How he prepared: The preparation requires a lot of time. I had some hands-on experience in the SAP PP module, but there were several blank areas. The first step was to prepare the study material in depth for topics like Lean Manufacturing, Production Orders Basics, etc. After this step, I was able to identify all the material covered in the certification. The next step was to study SAP books. Just before the exam I bought a book with questions about the certification and practiced it as a review. After that, I have taken the online practice exam on erpprep.com. Practicing regularly for two months on this site help me to identify my week area. That was all.
Result: He passed the SAP PP exam with the score 92 percent.