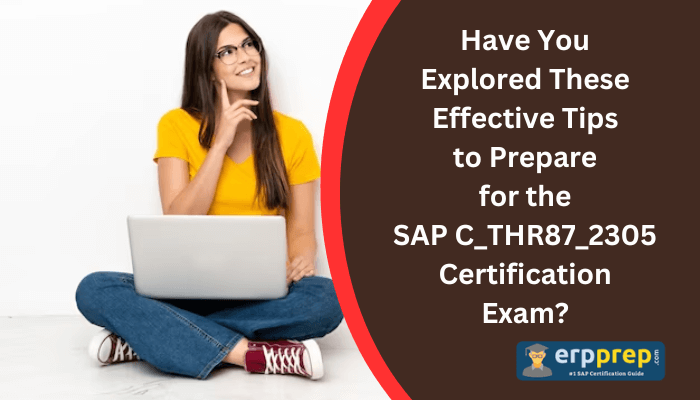 C_THR87_2305, or the SAP SuccessFactors Variable Pay certification exam, is a significant milestone for HR professionals aiming to validate their expertise in the SAP platform. Achieving success in this exam requires a strategic approach to preparation. Here are some practical tips to ensure you're well-prepared.
What Is the C_THR87_2305 Certification All About?
C_THR87_2305 or the SAP Certified Application Associate - SAP SuccessFactors Variable Pay 1H/2023 certification exam confirms that the individual has foundational knowledge of the SAP SuccessFactors Variable Pay application. The C_THR87_2305 certification demonstrates that the individual comprehends the core concepts of the industry solution from a consultant's perspective and can apply this knowledge in real-world projects with the help of a seasoned consultant. The C_THR87_2305 certification is a starting point for consultants to familiarize themselves with SAP SuccessFactors Variable Pay basics. This certification is designed for SAP partner consultants who are deploying the solution.