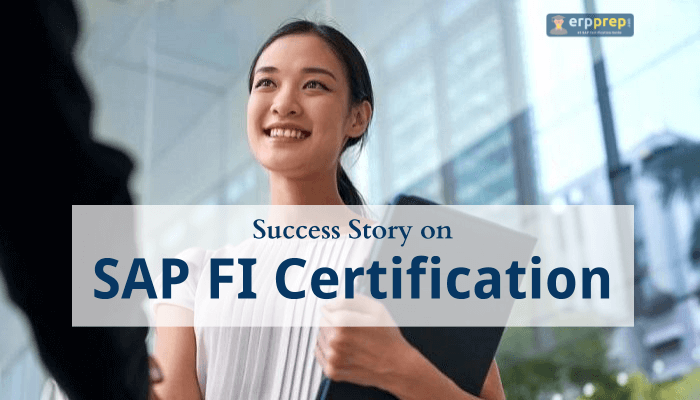 Satish Kumar (full name is not provided) is from TN, India. We appreciate his feedback on SAP FI certification (C_TFIN52_67). He has shared his experience here.
You can also share your certification experience with other if you have cleared SAP FI exam. Your little effort will guide other participants to understand the SAP FI certification exam pattern.
About the certification center
Name of Center: SAP India Pvt. Ltd., Bangalore, India
Exam Center Environment:
(In his words) "It was a comfortable Examination Room with 40+ seating Facility; In our Batch, ~38 members wrote Examination. Seating arrangement would be a Random mixture of several Domain exams.There was one Invigilator & one Instructor in the exam room."
About Certification
Name of Certification: C_TFIN52_67 - SAP Certified Application Associate - Financial Accounting with SAP ERP 6.0 EhP7
The format of Certification Exam:
(In his words) "Total questions - 80 with 3hrs duration; I took 55 mins time to complete my exam. Minimum pass % - 64; Question pattern would be a mixture of Multiple choice, Objective type; No negative marking; You can return to any question at any time; the Flagging option is also provided to mark the doubtful ones; Score calculation is the Same according to erpprep.com."
His Experience During the Exam:
(In his words) "I didn't waste any time in thinking of the unknown questions, I have just attended all the questions whichever I felt as confident, and in next set of my review I have completed my Flagged questions which I felt as bit doubtful."
How Did He Prepare:
(In his words) "Though I had prepared and gone through the SAP materials provided by from SAP, It was much stressful until I came to know about the erpprep site. It was much helpful for me to complete my certification with a colorful score of 94%.This site helped me a lot in achieving my target & also helped me in rating myself before appearing the certification exam. The question sets in the premium SAP FI exam is much standardized & it is more or less same as that of real certification. Hats off to erpprep.com & Team."
His Result: Cleared his SAP FI certification with 92%