Ariba was established in 1996, but in recent times the name is "SAP Ariba" and adapted the corporate logo and colors. It kept "Ariba" in the name to denote its allegiance to the original tradition. On the other hand, it added "SAP" to the name to reflect its intention to scale with SAP i.e., enter markets and verticals where it could not have done easily on its own. The unit will also benefit SAP by helping it grow its cloud presence, and by providing procurement proficiency when needed for SAP enterprise resource planning (ERP) projects (procurement and invoicing are at the heart of every ERP software implementation).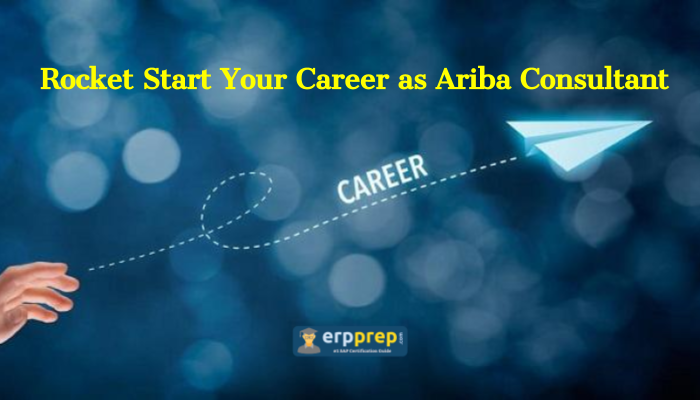 Ariba is close to SAP SRM and P2P, however, it is a cloud-based user-friendly system that like eBay and Amazon supports both buyers and sellers for the full sale lifecycle, including compliance and other business concerns. Most of the Ariba consultants already come from a SAP SRM, P2P, and Logistics background and below you will find out why getting certified in SAP Ariba is a wonderful act.
1. Enrich Ariba Network
SAP acquired Ariba in May 2014 for $4.3 billion and there is today roughly 2 million companies that use the Ariba Network. Ariba Network is the cloud-based B2B marketplace where buyers find each other to do business every day. This network is huge and with a trillion dollars in commerce each year.
From July 2015 to date, the Ariba network has grown with 600000 new customers. Meaning there are many new projects needing consultants to assist in implementing and upgrading to Ariba.
2. Cloud Solution
Cloud solutions are now taking center stage with fewer implementations Ariba is implemented both On Premise and the S/4 HANA platform. Ariba is a dynamic and cost efficient module that speaks for all of SAP's customer within purchasing and selling.
As consultants are joining the up and coming cloud market, the rate is competitive with constant implementations and a chance to work with the S/4 HANA platform. And this is a platform that is not going away anytime soon.
3. Advancement
As above, Ariba is a cloud-based solution where upgrades are done over the whole solution, for all its customers. As a consultant, it is important to have an Ariba certification to ensure your knowledge and capability to your clients. Once you are certified it is vital to keep training and be up to date with new releases and upgrades in SAP Ariba.
Here are the Responsibilities and Qualification Requirements for Ariba Consultant:
Responsibilities:
• Providing functional and configuration knowledge in designing SAP ARIBA solutions to meet business requirements
• Working on User management, ARIBA Procurement Catlog, and supplier enablement
• Acting out functional role on buyer invoicing, sourcing and contract management
• Analyzing events, work on Change requests, Enhancements and provide appropriate solutions to meet business requirements
Qualifications and Requirement:
• Bachelor's degree or equivalent working experience in business, analytics, or Information Technology Field-related field
• Minimum 12 years of experience in Software Development/Engineering and 10+ years of experience with SAP and 2+ years of experience in Ariba P2P module
• Expansive kind of sourcing and procurement activities
• Experience with Ariba Invoice module and accounting principles
• Creating functional specifications, test scripts and technical specifications for development and test development objects
Preferred Skills & Experience:
• Knowledge in SAP Ariba Commerce Cloud
Ariba Certification: