To go with premium SAP certification online practice exam access, step by step payment process is defined as given below
Step 1: Go to relevant product page and read the practice exam features in detail and click on Buy Now button as given below.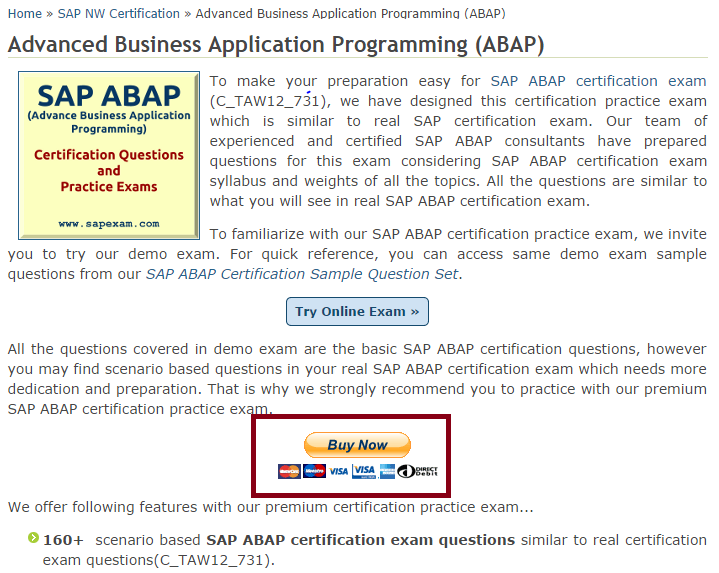 Step 2: Review the product detail on next page and click on ADD TO CART button as given below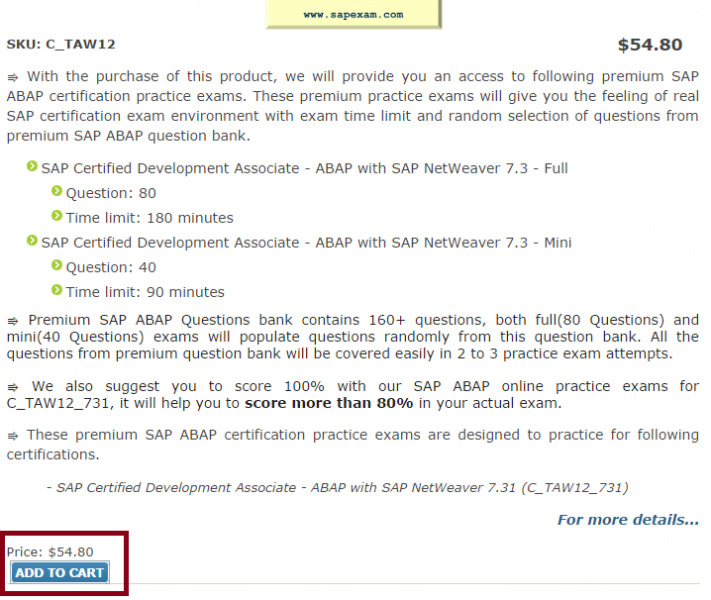 Step 3: Review the shopping cart and click on CHECKOUT button
Step 4: Provide your user name and password to login or create new user to go ahead.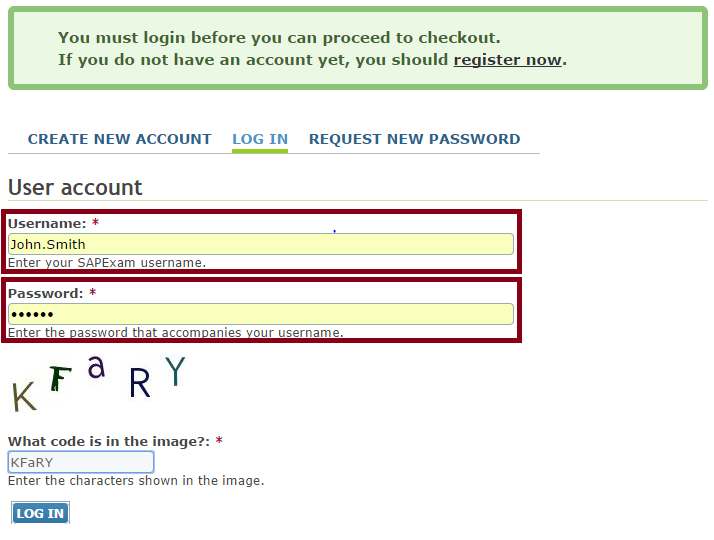 Step 5: Provide the billing detail and click on REVIEW ORDER at last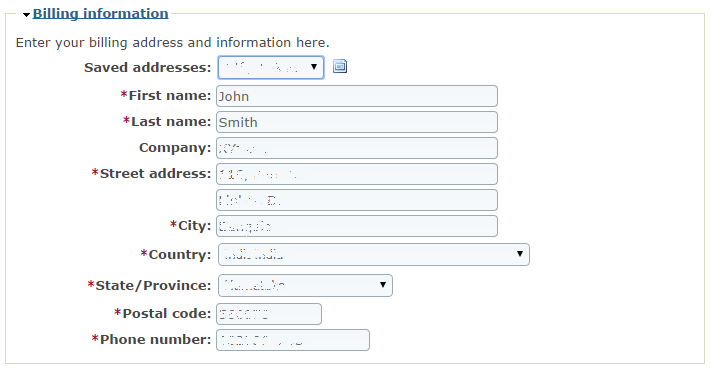 Step 6: Review the order detail and Click on SUBMIT ORDER, It will redirect you to payment gateway
Step 7: Make the payment on the payment page to complete this order (Our payment gateway accepts payment through Credit Card, Debit Card, and Paypal).
Step 8: Our support team will process your order after reviewing the payment status.
Step 9: To access the online premium practice exam for SAP certification, click on My Premium Exams as shown in below screen.

Step 10: Click on any exam listed and Click on START EXAM